YES, Legitimately

Target Belly Fat

and Work Your Abs Harder and

Burn Fat FASTER Than 34 Minutes of Cardio

WITHOUT a Single Back-Breaking Crunch

OR ANY Equipment…
… All in Under 10 Minutes with 51 Follow-Along Ab Finisher Videos 
PLUS, the PERFECT formula to Melt Your Embarrassing Excess Skin So You Can FINALLY Discover Your Abs At Any Age
Stop wreaking havoc on your back and stop the outdated interval training and long, boring cardio sessions that are destroying your health and increasing your appetite.
Instead, you can train JUST LIKE AN ATHLETE, even if you aren't one, and finally speed up your metabolism and make your abs pop faster than ever thanks to this advanced, but addictive training approach with ANY workout.
[text_bar_1 background="#DF0101″ + width="100%"] You DON'T need a new workout program[/text_bar_1]
[text_bar_1 background="#DF0101″ + width="100%"] You DON'T need to follow yet another ridiculous diet (in fact, you'll discover more "wiggle room" to eat your favorite foods)[/text_bar_1]
Controversial Approach by Mike Whitfield, CTT has helped thousands of people online and offline burn off lower belly fat and lose 5, 10, 30 pounds and more without having to give up their favorite workouts.

If you open your inbox, you'll see it sitting right there.
It's the new "workout of the week" with some groundbreaking scientific approach.
So you completely abandon your current workout program to try this one because it promises better results in less time… AGAIN.
The vicious cycle continues and you can feel yourself being forced into a new workout routine week in and week out following a program that doesn't even come close to fitting your lifestyle.
Then you get a NEW email with yet another "amazing scientific approach" with some kind of "miracle" appetite suppressant that helps you burn 300 pounds in 12 seconds.
Yes, I'm exaggerating a little, but isn't that what it feels like? You're struggling to lose fat, but keep getting some kind of "run-around" of the next "big thing".
Look, I know what that feels like.
Yes, my work has been seen on the blogs of Men's Health, PT Power, Turbulence Training as well as being published inside the Mens Health Big Book of Getting Abs.
But it wasn't always that way.
In fact, I was 300 pounds and LAZY.
The embarrassing fat came on quickly.
You can probably relate to my story. First, my pants got a little snug. Then my shirts started to "hug" me in the stomach and I was always conscious when going out.
I would purposely wear XXXL shirts and of course, I had no choice but to wear 46 inch pants.
The weight crept up year after year, but I kept thinking, "well, I'm getting older".
The downward spiral continued and one morning as I was playing my playstation, I threw an interception. I was so upset, I threw my controller on the ground and when I bent over to pick it up, I realized something that hit me like a brick wall.
I was so fat, I couldn't see my feet. I was embarrassed, even by myself in the room.
So How Did I Lose 105 Pounds of Fat with ANY Workout I Wanted? 
I'm going to counteract that question with a question for you (of course I'll share with you this ONE thing that has helped me lose it and keep it off, too).
If you enjoy YOUR workout program, whether that's a bodypart split, a full body, metabolic resistance training and more, would you stay consistent with it?
Of course! (By the way, who cares what the fitness experts say is the best workout plan because no matter how good a program is, if you don't like you won't stick with it… PERIOD).
And if you have found a diet that works for you and your lifestyle, along with that workout program, you would stay consistent with that, too right?
So, you've found a diet that fits your lifestyle and a workout program that you can easily stick to week in and week out.
The only thing is… you're only maintaining your weight, if not GAINING more.
You don't see a difference in the mirror, either.
Here's the mistake that I made myself, along with thousands of people all over the world. In fact…
This is the # 1 Mistake That You Can Easily Avoid
You start all over with a new diet and a new workout approach, but…
This will actually make your progress stall in its tracks. You jump from metabolic resistance training to the "workout of the day" approach to bodyweight training and then back to MRT, etc.
Your body gets burned out.
Your brain is fried from learning a whole new system.
You jump from one program to another because you're looking for the "secret" to getting and staying lean, while finally making your abs show up as you burn off your stubborn lower belly fat.
The So-Called "Secret" to My Success and Yours Is
Really NO Secret
I won't drag it out, either.
Consistency and Finishers.
Yep. That's it… But why? First…
What that means to you is that you don't have to worry about what NEW program is the best or if you should work out 2 days, 3 days or even 7 days a week.
In fact, I guarantee you can even stick with your favorite workout program that you have right now if you enjoy it and STILL burn lower belly fat while building a rock hard core at the same time. 
I know this because I've worked with hundreds of people face-to-face with a variety of workout programs and a variety of diets and thousands of people online.
100% of my private clients that stayed consistent and enjoyed their workouts lost weight.
Now about my experience… yes, I used a variety of diets and workout programs during my journey.
I lost 75 pounds in 6 months.
I dropped another 30 pounds as I was getting certified as a trainer.
I lost 105 pounds and have kept it off for 10 years now.
Now I won't lie and say it was easy… no way.
The first 60 pounds or so? Yeah, I did the work and it came off consistently, but the last 30-40 pounds were tough.
It wasn't some "magical" workout system, either. I would do my normal workout followed by a finisher. However…
… as I got leaner, I noticed something that was bothering me though… and it was my belly fat.
I was lean everywhere else, but my abs really annoyed me, especially my lower belly fat.
Now I realized that I wouldn't have a ripped 8-pack because the loose skin from my big boy days wouldn't allow that.
But When I Did Use These Specialized AB Finishers,
I Was Able to Do This: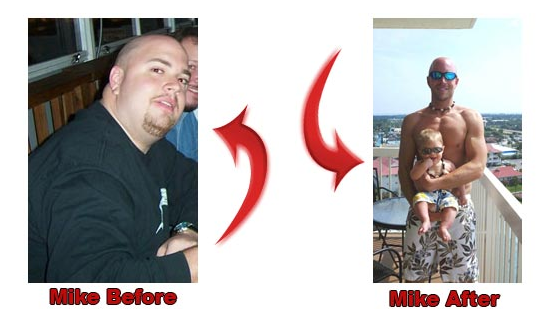 Not bad for a former 300-pound guy, right?
Now you may not need to lose 105 pounds, but if you just want to look and feel better and you don't want to give up your favorite workouts and diet to do it, then you're in the right place.
And if you're a little skeptical of these 10-minute Ab Finishers actually working, I can't blame you.
[text_bar_1 background="#DF0101″ + width="100%"]
But a study published in the journal "Metabolism" proved that this high intensity "finisher" style of training burned 450% more fat than traditional long cardio sessions.
(Tremblay A., et al. Metablism (1994); 43(7):814-8.)
[/text_bar_1]
[text_bar_1 background="#DF0101″ + width="100%"]
And because of the unique set and rep schemes, the finishers also increase your body's ability to burn fat at rest by 36% AFTER the finisher according to research in a 2006 study in the Journal of Applied Physiology. This was just after 2 weeks of using this radical approach to training with YOUR workouts.
[/text_bar_1] 
It Took Me Years to Figure Out This Breakthrough Combination of Finishers and the Best Ab Exercises So You Can Speed Up Your Metabolism and Make Your Abs Pop at the Same Time
My name is Mike Whitfield (known as Mikey "Pancakes" Whitfield across the fitness industry) and I've spent years with a variety of clients online and offline in independent gyms, bootcamps and more.
You may have seen my work inside the Mens Health Big Book of Getting Abs, the Mens Health Blog, Turbulence Training, PT Power and countless other prestigious fitness training resources.
And I'm unlike other fitness experts.
My genetics are horrid as I can look at a bag of chips and gain 2 pounds. So you can imagine my challenges of losing 105 pounds.
While training as an independent contractor with hundreds of clients, I over-analyzed too many workouts and diets.
After years of helping these people, I discovered that the two things that helped me lose 105 pounds would help people like Philip, who lost 34 pounds in 12 weeks and won $1,000 in a transformation contest…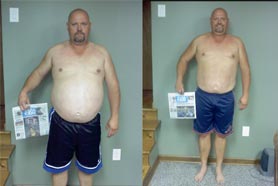 … or Chris, who lost 70 pounds in 6 months.
… or Nancy, who lost several dress sizes and became a personal trainer herself!

… and countless others
Consistency and Finishers..
How Can This Simple "Plug-in" System Change Your Approach to Ab Training Forever and Work for Thousands of People?
Look, doing the best ab exercises will certainly get your abs stronger, but you already know that stronger abs does not equal abs you can see.
You're looking to lose your lower belly fat or your love handles… those stubborn areas that you can't seem to shake off.
The problem is that finishers work for burning fat in a short amount of time. That's great, right?
But to get more definition and target your abs, they have to be worked just like any other muscle (just like bicep curls give your biceps more definition).
However, you know that even a great ab exercise like the Spiderman Climb will give you a little sweat, but the coveted "afterburn" isn't that great.
So that's where a targeted "Ab Finisher" comes in.
You combine a variety of high intensity conditioning exercises and strategically combine them with the best ab exercises.
So you simply follow your favorite workout program and then "plug" this ab finisher at the end to target your abs and improve your afterburn at the same time.
It's a simple concept.
You're just upgrading your existing workout for faster results. The best part is that these ab finishers take 10 minutes or less.
The reason it's so successful is because you can continue with your favorite workouts and c'mon… ANYONE, including you, can give up 10 minutes or less.
There's 51 follow-along ab finishers inside the program, bringing a new approach to your training FOR LIFE.
Unlike a regular workout program, you can do a different finisher after every workout you do. That's the idea… and it's what brought my clients in to see me week after week.
And because these finishers bring a unique challenge, you can "score" your progress and try to beat it the next time you do the finisher. A good example is a density finisher – how many rounds can you do?
But Why Are These Ab Finishers Only 10 Minutes or Less? 
It's about density.
Because you're working so many muscle groups and with the brief rest periods, you put a very demanding stimulus on your body, which takes hours upon hours to return to a normal state.
It's why they compliment ANY existing program so well.
Look at this study…
[content_box_grey width="85%"]Canadian Researchers at Queen's University tested a workout using finishers against long cardio.(Reference: Appl Physiol Nutr Metab. 2012 Sep 20)
Group A did 30 minutes of treadmill running at 85% max heart rate
Group B did 8 rounds of 20 seconds of a single exercise (burpees, jumping jacks, mountain climbers or squat thrusts) with 10 seconds of rest between rounds.
Group C did nothing (they were the non-training control group)
The results were shocking…
Both training groups (A and B) increased their aerobic fitness levels by the SAME amount (7-8%).
Yes, group B did only 4 minutes of work and it was just as effective as 30 minutes of cardio. 
However, the people in Group B had MORE benefits…
They also increased their muscular endurance in common exercises like chest presses, leg extensions, and push-ups.
Plus, this intense finishers style of training used by Group B also resulted in greater overall workout enjoyment.
The Canadian Scientists concluded that this finishers style of training will boost cardiovascular fitness just as well as cardio while giving you BETTER improvements in muscular endurance.
In JUST 4 minutes.[/content_box_grey]
However, this study shouldn't surprise you. In fact…
You've Been Lied To and I Can Prove It
GMA technology contributor Becky Worley used the VO2 test on a treadmill, stationary bike, stair climber, elliptical machine and fitness watches. She used each for five minutes and, in each case, according to the VO2 test, the number of calories burned were VERY overestimated.
Imagine the hard work you've poured yourself into and discovering this…

Now that you're convinced that you need to step up your approach, here's how you can harness the power of finishers to actually target your abs.
What you're doing with these AB finishers is FOCUSING specifically on your belly fat. You'll "infuse" the best ab exercises that I've discovered through seminars, textbooks and certifications while keeping your heart rate elevated AT THE SAME TIME.
Imagine What Your Abs Will Look Like After Cycling
Through ALL 51 Ab Finishers 
I'm just one example of what's possible. When I started my journey over 10 years ago, I could barely walk one lap around a high school track without getting exhausted.
Since then, as I'm writing this TODAY, I just played full court basketball with guys in their 20's this morning and I've done this: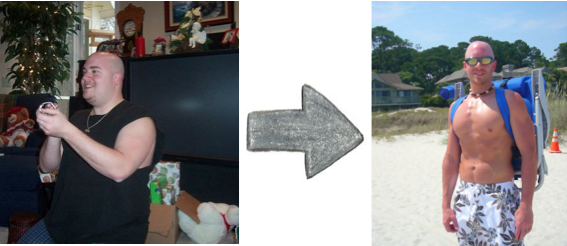 Nancy Lost 32 Pounds and Had to Buy a New Wardrobe
[text_bar_1 background="#D8D8D8″ + width="100%"]

"A total of 32 pounds and 24.25 inches torched! I had to buy a new wardrobe! I've lost an additional 13 pounds applying the techniques I learned from you."
– Nancy[/text_bar_1]
Philip Won $1,000 in the TT Transformation Contest While Losing 34 Pounds
[text_bar_1 background="#D8D8D8″ + width="100%"]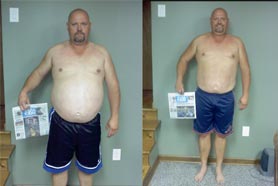 "I thought I knew how to work out, so I did the bike, elliptical and treadmill with no results. Then Mike changed my vision of working out"
– Philip
[/text_bar_1]
Robin Lost 50 Pounds and 15% Body Fat
[text_bar_1 background="#D8D8D8″ + width="100%"]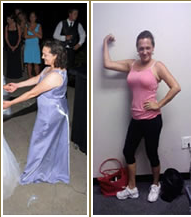 "I have lost over 50 pounds and 15% body fat. But I have gained self confidence, but more importantly knowing that we can all do it."
– Robin
[/text_bar_1]
At the Age of 43, John Finally Found His Six-Pack Abs
[text_bar_1 background="#D8D8D8″ + width="100%"]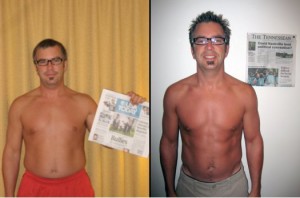 "For the first time in my life, I finally have six-pack abs. In the past, I'd just sit around, this time I would mix in Workout Finishers. The Finishers were great in that I could get a good heart rate going in just a few minutes and keep the metabolic fire burning on off days."
– John[/text_bar_1]
Leslie Found a New Sense of Self-Confidence While Losing 22 Pounds of Fat
[text_bar_1 background="#D8D8D8″ + width="100%"]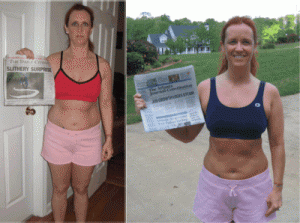 "Transforming my body was my goal, but I found I also underwent a mental transformation.That was a big reason I got second place in the TT Transformation Contest. These days I love going to the gym. Finally, I am strong AND confident!"
– Leslie[/text_bar_1]
Chris Lost 40 Pounds in 12 Weeks without Any Cardio
[text_bar_1 background="#D8D8D8″ + width="100%"]
"If I don't start today, it'll just take me that much longer to get to where I need to be is what I told myself. I can hardly believe where I once was when I look at myself now. I'm smaller now then I was in Junior High School!"
– Chris[/text_bar_1]
Amber Lost 10 Pounds of Fat and $1,000
[text_bar_1 background="#D8D8D8″ + width="100%"]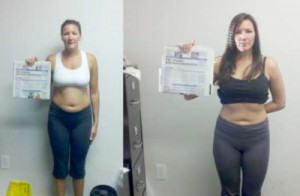 "Wow, what a journey this has been! For a long time, I was a hamster walked into the gym and head straight for the treadmill, set it at 3.0 and 45 minutes later I would leave. I never saw a single pound lost. Then I started using Mike's program and not only lost 10 pounds, but 6 inches. I'm the leanest I've ever been without the cardio!"
– Amber[/text_bar_1]
Lisa Lost 3 Inches in Her Waist
[text_bar_1 background="#D8D8D8″ + width="100%"]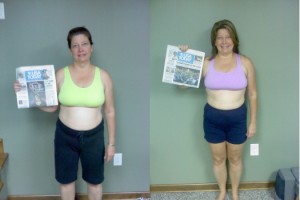 "I was walking 3-5 miles at least 5 times a week. When all of a sudden I hit a plateau. No matter what I did, the weight just stayed the same. After using Mike's program, the weight just started falling off. I have more energy than I know what to do with. The workouts are tough, but they are worth it!"
– Lisa[/text_bar_1]
Greg Lost 30 Pounds and 10% Body Fat
[text_bar_1 background="#D8D8D8″ + width="100%"]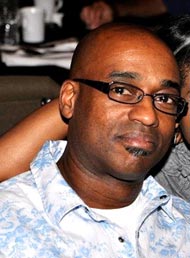 "Mike's program enabled me to lose 30 pounds and reduce my body fat by more than 10%. Even better, my weight has remained the same and yet I have lost another 1% body fat and was able to run the Peachtree Road race with ease."
– Greg
[/text_bar_1]
3 Weeks in and I'm Forever Changed by Your Finishers!
[text_bar_1 background="#D8D8D8″ + width="100%"]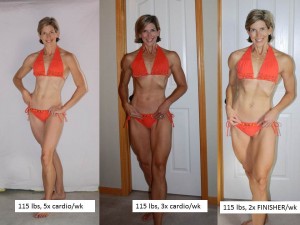 "I hate cardio and always have. I slogged on with it because I thought that was what I had to do. I'm only 3 weeks in, but using your finishers I can see and feel a difference already. I have more mass and definition, AND I'm stronger. I am no longer spinning my wheels. And I'm having FUN! "
– Cassye[/text_bar_1]
Lori Lost 66 Pounds in 5 Months
[text_bar_1 background="#D8D8D8″ + width="100%"]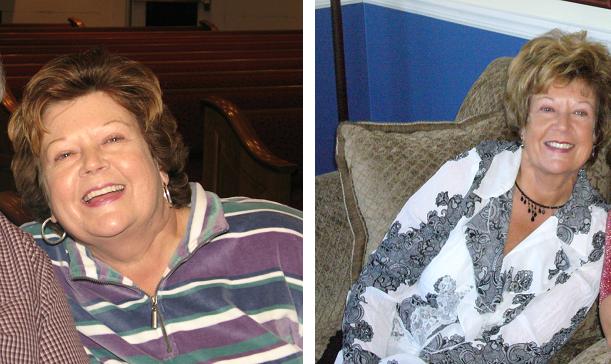 "I began working with you when I was fifty nine years old and weighed 231 pounds.  I am only five foot six inches tall.  Needless to say I was obese and definitely out of shape.  I started working out with your programs in January.  By May, I had lost 66 pounds.  I just wanted to let you know I could not have done it without you!   I had a neurological/muscular weakness disease called MyastheniaGravis for five years.  So naturally my muscles were very weak from years of little use.   Through your expertise and wonderful encouragement, I feel "we" have achieved so much. Everyone tells me I look at least ten years younger and feel great.   Words cannot express my gratitude and appreciation for truly saving my life.  Thank you and may God continue to bless you in helping other people."
"Working Out Smarter Helped Me Shed Unwanted Pounds"
[text_bar_1 background="#D8D8D8″ + width="100%"]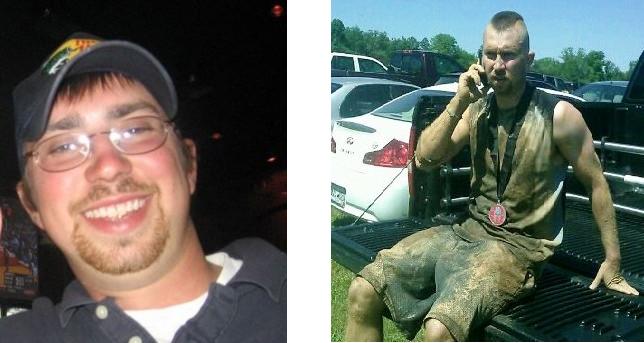 "With a busy schedule, I had to get in shape fast to participate in a Spartan Race. Not only did I get ready for this race without doing any cardio, but Mike's finishers helped me shed unwanted fat and I'm now more ripped then I've ever been. He showed me how to work out smarter and that helped me shed the fat."
– Beau, Radio Producer
[/text_bar_1]
"I Feel Like Doing Things I Was Not Able To Do Before"
[text_bar_1 background="#D8D8D8″ + width="100%"]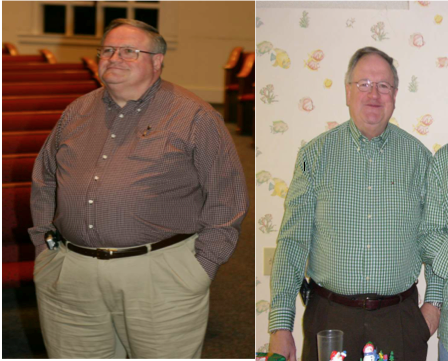 "It all started when I wanted to go on a mission trip to Ecuador. I realized I could not even bend over to pick up a two by four easily. I just want to tell you how much you have done for me. Starting out at 330 I needed to make a drastic change in my life. Last year you saw me lose over 65 lbs.  Not only did I lose weight, but I can now do the things I couldn't do before. I look forward to going to the gym every morning. Seeing what you did for yourself was a motivation for me as well."
"My Metabolism Shot Through the Roof"
[text_bar_1 background="#D8D8D8″ + width="100%"]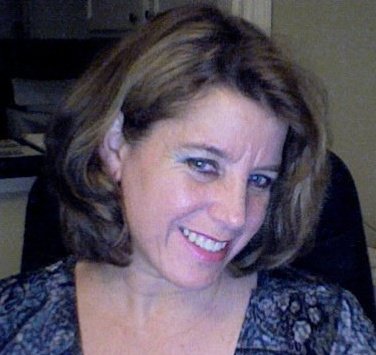 "Last year around November my weight topped out at 210lbs. I was feeling miserable and resigning myself to the fact I would be that big forever. I was getting stress fractures on my feet from the excess weight I was carrying.  I started on this new journey to lose this excess weight and the first week I lost 10 lbs!!  The second week I lost 7lbs and the third week I lost about 5lbs. By the end of December I had lost 30 lbs! I couldn't believe it!! My metabolism shot through the roof and I wasn't as winded when I did things. Another thing; I have asthma, so when I lost this excess weight I had a hard time breathing. As I lost the weight, my symptoms subsided. I went from a size 22 to a size 14!! Since then I was able to keep the weight off. All I can say is Mikey I love ya!! You helped me get m y life back into shape an dI feel so much better!!"

"I Thought I Didn't Have the Time to Work Out"

[text_bar_1 background="#D8D8D8″ + width="100%"]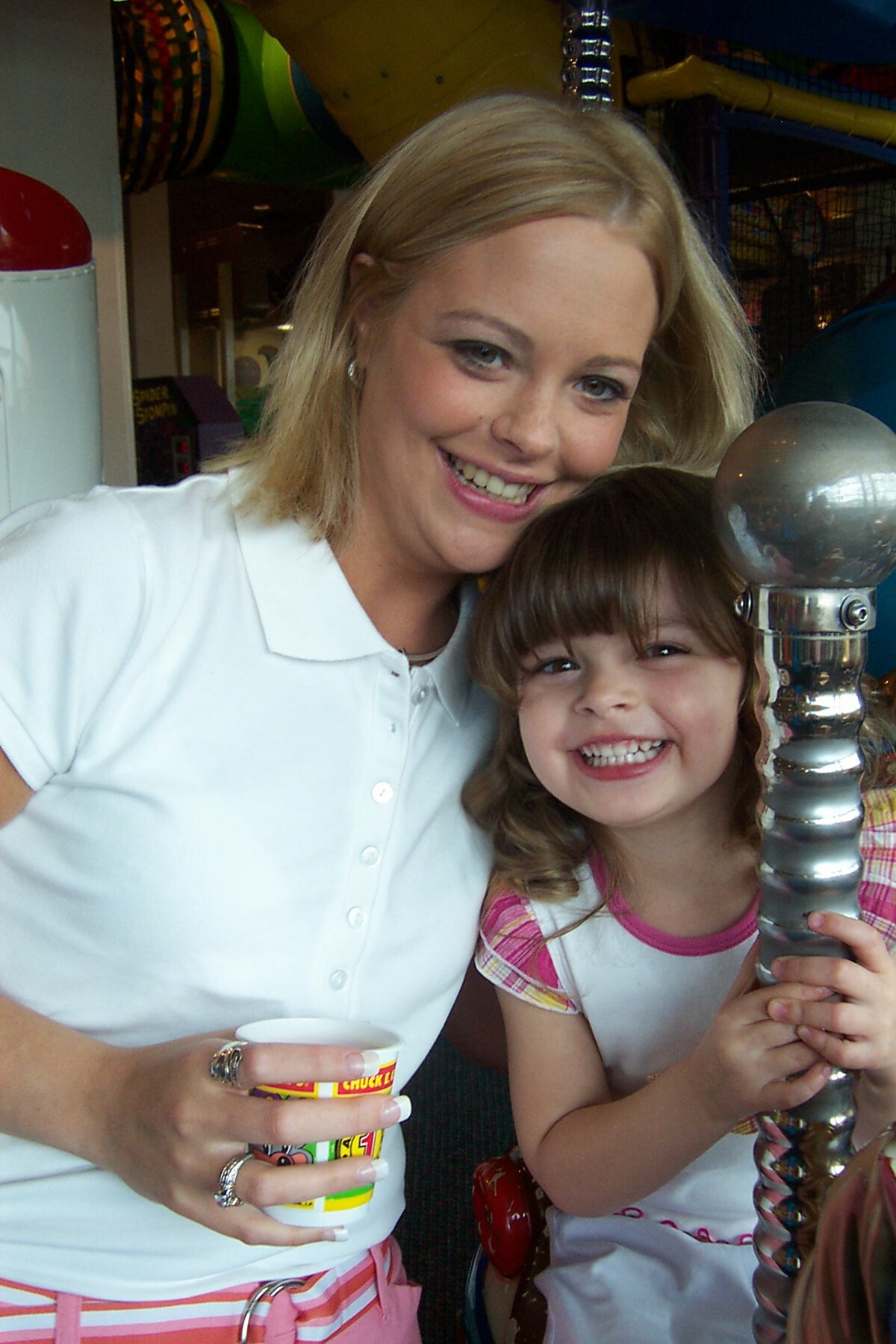 "Being a single mom, I thought I didn't have the time to work out. But once I used your crazy finishers, I soon found out I can get results as long as I put in the effort. A full time job and a daughter kept me very busy, but thanks to your program, I was still able to lose my last 15 pounds I'd been struggling with for so long. No more crazy diets. I've found something I can stick to thanks to you!"


I've Laid Out Everything You Need to Get Started with These Special Ab Finishers You Can Plug in with ANY Workout…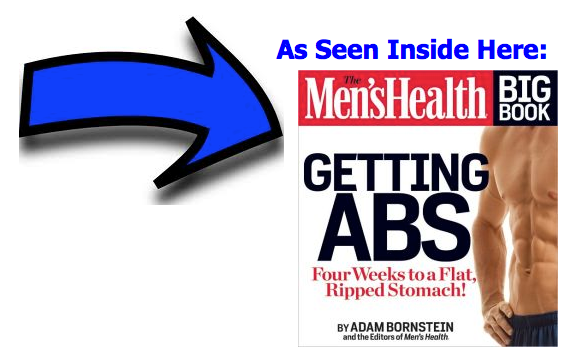 The Ab Finishers Main Manual
Every finisher is laid out rep-by-rep in pdf format that you can download instantly. You'll get exercise photos and descriptions plus you'll discover how to modify any finisher to your fitness level. Plus, you'll get a

ZERO EQUIPMENT option

for every finisher.
You'll even see how you can "stack" any 2 – 4 finishers to literally create your own FULL workout if you choose to do so! 
51 Follow-Along Ab Finisher Videos
This NEW Ab Finishers System includes 51 follow-along high quality videos. The best ab moves require the best coaching, which you can't get from photos and descriptions. Sure, the photos and descriptions are included, but why not do every single rep with me and other certified trainers to help you complete every single fat-burning rep with precision? Simply hit play, follow along and finally reveal your abs with some dedicated hard work. You can even download these videos to your device.
Primer Ab Finishers
If you're new to using finishers… I suggest you START with these. They will "prime" your body for the more advanced finishers inside the manual.
Hybrid Ab Finishers
An ultimate combination of bodyweight moves, dumbbell exercises, and even kettlebells… but don't worry, we'll give you some substitutions if you don't have access to this basic equipment.
Jump Rope Ab Finishers
You'll use a variety of high intensity jump roping and the best ab moves here plus much more.
Bodyweight Ab Finishers
You'll soon discover most of my finishers use bodyweight anyway, however, these are different because I designed them so you won't need ANY equipment AT ALL. You'll be able to do these in your backyard if you want to.
Ladder Ab Finishers
The most addictive method (along with density), you'll blast through extreme conditioning and ab moves using the ladder method.
The Dungeon Ab Finishers
If you are the hardcore type, I do have these special ADVANCED finishers just for you. These are the most advanced finishers for advanced results.
Here's just a taste of what you'll get instant access to:
[features_box_grey width="75%" + border="2px"][red_tick_list width="100%"]
How to adjust ANY finisher based on your fitness level
The timed finisher that uses the one exercise that works your chest and shoulders, but smokes your abs at the same time
The 3-minute Density Finisher that uses a brand new variation to the plank you've never seen before
The perfect "old school" exercise combined with new school moves and fast tempos for an ultimate adrenaline rush
The simple superset finisher that will have you doing jumping jacks standing up AND laying down
The "4's and 8's" Ab Finisher that only uses 2 exercises, but with a twist…
The wicked Tabata finisher using only bodyweight
The Ladder Ab Finisher that uses a pushup variation that will smoke your lower abs
The Dungeon Ab Finisher that uses the density approach and the first exercise alone will make your legs shake and challenge your core at the same time
The one ab exercise that looks easy on paper but will drain your entire abdominal wall, infused with high intensity conditioning
[/red_tick_list][/features_box_grey]
[text_bar_1 background="#DF0101″ + width="100%"] WARNING: The Ab Finishers System is Definitely NOT for Everyone[/text_bar_1] 
Before you read any further, I want you to understand something. This ab finishers approach is not rehashed boring information. There are set and rep schemes you've never seen before.
However, if you're lazy or you're finding this to be an excuse to eat whatever you want, then this system is NOT for you. Sure, it gives you more "wiggle room" in your diet because they are so effective, but that doesn't mean you eat an entire pizza every night.
And if you're not really motivated, then this won't work. Trust me… I had to become motivated before I made my own transformation as well as the success stories above.
If you have an open mind and are willing to sweat… A LOT… then the Ab Finishers system will give you the breath of fresh air you've been looking for. You WILL get results REAL fast, as long as you do the work CONSISTENTLY.
You can't get this system and say, "I'll start on it soon" and then it collects dust. Leave that for mediocre people looking for the "next big thing".
You have to take action. If you don't, you'll continue to struggle and be misled by the fitness industry that you have to use their program only to see results, blah, blah, blah.
It's time you do something about it on your terms… and have a little fun doing it, too.
And you'll have the system you can plug in forever… this isn't a 4-week program or 12-week program… or even a 1-year program.
This is a lifetime program.
Cool? 
Try the Entire Ab Finishers System FIRST and Then Decide…

[text_bar_1_left background="#DF0101″ + width="100%"]
The Ab Finishers 2.0 System TRIPLE Guarantee

[/text_bar_1_left]
Guarantee #1 -High Quality
You'll be amazed at the quality and level of detail I've put inside this program, including the exercise substitution list (which you won't find from other fitness experts).
Guarantee # 2 – Lifetime Program
You can apply any of these finishers with any workout in minutes. But you'll have so many at your disposal, you'll be able to use these finishers for life.
That means you'll have results for life… just like I've been able to do.
Guarantee # 3 – The BEST Customer Support
When you decide to join our Finishers Family (just like thousands have already), you will NEVER be alone.
Our friendly customer support team are always ready to give you answers to your questions including myself!
And if for ANY reason this Ab Finishers System doesn't live up to the 3 promises above, just send us an email within 60 days of your purchase and we'll give you a FULL refund – no questions asked.
This means you can apply and use ANY and ALL of these finishers to start burn that pesky lower belly fat and transforming your body (and mind) with ZERO risk. If you're not blown away by this system AFTER you take action and get the exact results you're looking for, you can have ALL your money back.
Again, you're only agreeing to TRY this system and to see if it's right for you. That's it.
 New Release Special Offer:
Limited Copies Available
To celebrate the NEW release of this Ab Finishers 2.0 System, I'm going to release the first 100 copies at a no-brainer low price. But as much as I enjoy inspiring people just like you, I know it won't be long until our customer support team is overwhelmed… and at that point, I'll have no choice but to RAISE THE PRICE. We take pride in answering ALL customer service questions and we want to continue to do so.
So, you'll want to get in on the charter price of this NEW Ab Finishers 2.0 System BEFORE it's too late.
[text_bar_1_left background="#2E2EFE" + width="100%"]

Here's the FREE Bonus Package You'll Receive Today – A Real $297 Value

[/text_bar_1_left]

Metabolic Shock 2.0 4-Week Workout System
If you're not on a full workout program, you're covered. Inside this NEW workout system that uses the power of metabolic resistance training (MRT) and metabolic conditioning training (MCT), you'll put your muscles through a new shock with a unique approach including the big conditioning ladder in Workout A, the Gauntlet in Workout B and much more.

Finishers XT 4-Week Workout System
A workout designed to hit every major muscle group at every workout, you'll have a done-for-you 4-week program to give you the jump start you need to get results fast including intense DB and Ab exercise supersets in Workout C and much more.
These FULL workouts come with high-quality follow-along videos, too. So you'll complete every fat-burning rep with me coaching you the whole way.
PLUS…
14-Day Done-for-You Meal Plans for Men and Women 
Calculate macros. Calculate calories. It's way too confusing. But you know that nutrition plays a key role in your success. That's why I teamed up with Fat Loss Nutrition Expert Lori Kennedy, RHN to give you a simple, easy-to-follow meal plan for both men and women.
You'll know exactly what to eat every day to burn fat and keep your lean, athletic muscle. This is the final piece to the puzzle to finally reveal your abs in just 14 days.
[features_box_yellow width="75%" + border="2px"]
Exclusive Bonus

TODAY
 Sprint Conditioning for Abs
Sprinting is YOUR # 1 weapon against belly fat. But when you combine the power of a variety of sprints with the BEST bodyweight ab exercises, you'll chisel your abs and boost metabolism with these NEW and cutting edge conditioning workouts. Hill sprints, timed sprints, shuttles and more, along with bodyweight moves that challenge your core harder than boring crunches, you'll get ripped and more athletic fast.
This is a FREE bonus that is exclusive with the Ab Finishers 2.0 System TODAY.
[/features_box_yellow]
This is the EXACT approach I've personally used to polish off 105 pounds of fat and keep it off and take hundreds of people through to help them become their best, while shedding even the most stubborn lower belly fat… the fat you THOUGHT you were stuck with… until now.
The only thing is … these people took action. 
They didn't just read this and think, "Hmm, that's cool" and go back to their old ways. You've seen how this system can work for a guy like me with terrible genetics as well as men and women all over the world.
These people have paid me up to thousands of dollars for my simple, but effective approach of using these ab finishers with ANY workout.
I'll cut to the chase. You'll get everything, including the full workout program bonuses for just a one-time investment of….

Regular Price $77

Today $39.95

Time To Get Started, Or Continue Your Same Path… 
Now you're at a crossroad. You're either going to start or you're not. There is no in-between, right?
You can go back to your fad diets and jumping from one workout program to another and not getting anywhere (it's a terrible cycle I've been in myself).
Or…
You can start applying these PROVEN Ab Finishers NOW. If you say you don't have the 10 minutes to apply this radical new approach, then let me be blunt… I don't want you to read any further.
This Simple "Plug and Play" System is the Answer to Your Stubborn Areas and to Start Looking and Feeling Better… FOREVER
You've been struggling long enough. This is it. Don't give up your favorite workouts and don't fall for another "belly fat" supplement. Trust yourself to do the work and get started.
If a guy like me with horrible genetics can do this, you can, too.
Just click on "Add to Cart" Below and Instantly Receive Your Discounted Price of Only $27…PLUS All the Exclusive Bonuses (A REAL $297 Value) 
Regular Price $77

Today $39.95


 
I look forward to hearing your success story just like I already have from so many other people like you.
Coaching you every rep of the way,

Contributor to the Mens Health Big Book of Getting Abs
2012 TT Trainer of the Year
PS – Don't forget our ultimate TRIPLE 100% Money-Back Guarantee… we're giving you a full 60 days to unlock your body's  FULL fat-burning potential with ANY workout. You risk NOTHING.
PPS – As a bonus for acting now, I'm going to give you a day-to-day blueprint to follow for 8 weeks using the full workouts and finishers. You'll know EXACTLY what to do every single day for 8 weeks and look completely different when you're done. This alone will pay for your entire investment.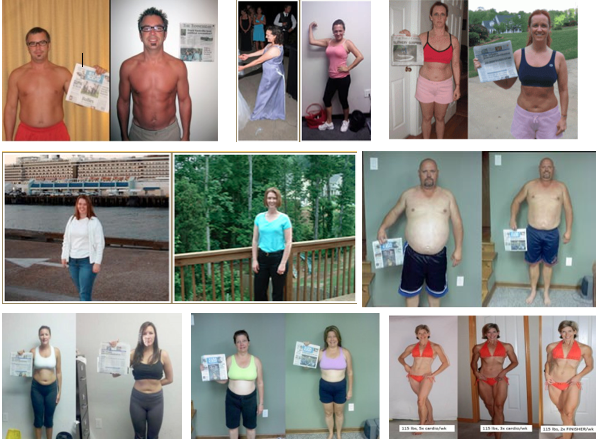 Regular Price $77 

Today $39.95
 
Got Questions? We Have Your Answers…
Q: Who is this Mike Whitfield guy and why should I trust him?
A: Well, first of all, I'm an average guy with bad genetics. Except… I'm obsessed with using finishers to help people just like you get faster results without having to give up their favorite workouts.
You've seen the studies (that I personally researched) above and these finishers are my life's work. I live and breathe finishers and how they work.
My work has been published in the Mens Health Big Book of Abs, Mens Health Blog, Turbulence Training Blog, the Atlanta Journal Constitution and more.
Q: In a nutshell, what is Ab Finishers?
A: Ab Finishers are a strategic combination of the best ab exercises that activate more core muscles than crunches or sit-ups and high intensity conditioning exercises. They take 10 minutes or less and can be "plugged in" after ANY of your workouts or you can use them on an off day.
If you choose to do so, you can "stack" 2 to 4 of them together to literally create your own workout to focus on your abs. Remember, you'll be targeting your abs at an elevated heart rate, so you'll define your abs and lose belly fat at the same time.
Q: How can you be so sure it will work for me?
A: The Ab Finishers system can be modified to your fitness level, whether you want to make any finisher easier or harder. Plus, you'll be doing every fat-burning rep with me and my certified trainers so you'll have the accountability you need.
Q: I don't have access to a gym – can I still use this system?
A: You won't need any fancy equipment. All you need is basic equipment like dumbbells, but even better… I've included a ZERO-EQUIPMENT option for each finisher and full workout.
Q: Does this Ab Finishers System have the same ole' same ole' info I can find on the internet?
A: No way – No one in the industry obsesses with finishers like I do. I've been "copied" by other experts, but I'm the only one who invests in seminars and textbooks to research the best approaches and methods to finishers.
And here's something to think about – No one can replicate my journey of losing 105 pounds and applying those same methods with hundreds of personal clients. I've pieced all the finishers together in one spot… and by the way, I'm living proof of my own methods.
Regular Price $77
Today $39.95
Q: Does the Ab Finishers system come with FULL workouts, too?
A: Although the Ab finishers can be plugged in with ANY workout to shed belly fat, it does come with 8 weeks of full metabolic workouts. You won't be disappointed. I have a fun but effective approach to full workouts as well that take around 30 minutes. You can use my workouts or stick with your favorite program.
Q: What if the Ab Finishers doesn't work for me?
A: Well, you get it for FREE. My approach has been tried and true for years and I'm so convinced that it will work for you and you'll see a difference in your energy levels, the mirror and your clothes,  that I'll give you your money back if you're not shocked at your results.
If you find it falls short of your expectations for any reason, you can keep the entire system and you'll be refunded every penny – no questions asked… for a FULL 60 days!
Regular Price $77
Today $39.95
ClickBank is the retailer of this product. CLICKBANK® is a registered trademark of Click Sales, Inc., a Delaware corporation located at 917 S. Lusk Street, Suite 200, Boise Idaho, 83706, USA and used by permission. ClickBank's role as retailer does not constitute an endorsement, approval or review of this product or any claim, statement or opinion used in promotion of this product.
No physical products will be shipped. All manuals come in pdf format and videos can be streamed online or downloaded.
* Required Legal Disclaimer: Due to recent laws from the FTC, it is required that all companies identify what a "typical" result is. The truth is that most people never do anything with the products they buy, so most of the time, they don't get any results. In other words, if you want results you need to take action. The people you see on this web site are examples of our best results and are not typical. They followed a healthy lifestyle program including diet, exercise and proper supplementation. In other words, they took action. If you want results, you should do this, too.